Mission Statement
By working closely alongside both our suppliers and our customers, we are able to see the complete picture which enables us to provide the most appropriate solution at the most competitive prices.

Our pledge is to offer:
100% commitment to
100% of our customers
100% of the time
Services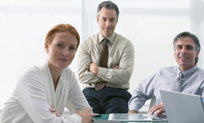 As one of the leading network installers across the UK, we provide a comprehensive range of data, fibre and voice installation services covering everything from installation, through to testing, certification and ongoing maintenance.
Read More
News Details
An A* For NIS
Thursday, 18th August 2016
Posted by
Ben Lawrence
After acquiring the initial framework back in February of this year, NIS Ltd can happily announce that they have successfully secured the project to provide Oxford Brookes University with 13 additional fibres. Obtaining this additional project speaks volumes of NIS Ltd.'s reputation as a successful and professional business due to the company having to submit a whole new tender to secure this work. Gaining these works demonstrates that Oxford Brookes University are more than happy with the standards set on the previous major project and have shown confidence such exceptional standards will be repeated. NIS would note it has also become an approved partner to the university, enabling it to carry out day to day project works of which a number of quotations have already been submitted.
Quick Enquiry Form
Question, query or comment?
Contact Information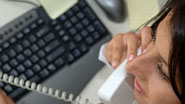 Network Installation Solutions
Cable House, 40 Westgate.
Skelmersdale, WN8 8AZ
01695 735783
01695 50023
General Enquiries: